KED SAFARI is a tour company that has experienced staff across East Africa. We guarantee you an amazing, incredible and unforgettable tour. On arrival at any of our East African international airports, our staff will be waiting to receive you. The personal attention offered to our clients has played a big role in the success of the company. Our tour guides are specialized and have intimate knowledge of animal behavior, flora and fauna, culture and geography. Do you have a tight budget? No need to worry because our creativity meets your budget.
Organization and Guiding Staff
The company employs a staff of 26 and has a policy of employing staff with higher experience and education qualifications. Most speak a second language like English, Germany and Swahili and several other local languages, in order to manage clients for optimal satisfaction. Ked-Safari employs guides who can drive, cook, and administer first aid among other things. The guides are adept in their knowledge of the flora and fauna of East Africa, and through their experience they can choose the best spots in the country to visit for each particular need. They have experience ranging from regular touring to mountaineering, sport fishing and bird watching. We are selective in our trade partnerships, only committing to tourism partners who share our values, whose service and conduct reflects our commitment to service and those who are consistent and transparent in their decisions and actions to fulfill our commitments with integrity.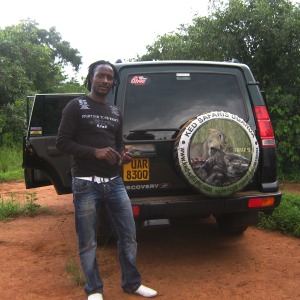 Mr. Edward Kasozi (Company Director)
Edward undertook both a certificate in tourism and a Bachelors Degree in Business administration consecutively. He has worked with three leading companies in Uganda before changing status to Germany where he lives now permanently. He works as a driver and guide on both big groups and small groups in East Africa, the particular skills that have enabled him to market and sell the company; he also has vast knowledge in dealing with tourism and in the region as a whole. He is creative and self-motivated, which are great qualities for team leadership and management.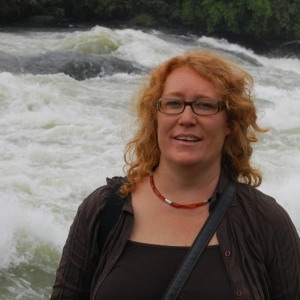 Gesa Niggemann-Kasozi (Country Director / Organizational Development Consultant and Coach)
For our clients in Germany Gesa is our first contact to answer questions in your language and to host you with all her competencies. She works for KED Safaris Uganda besides her own company Changes! that provides consulting and coaching for organizational development. She has experience in guiding groups on tours and trips all over the world and in East Africa as her major area of operation. Please don't hesitate to get in touch with her.
Mr. Tim Van Baarsen (International Relations Advisor)
He works as a volunteer for Ked Safaris Uganda with great passion, and has a lot of experience about Uganda and Kenya. For people in the Netherlands, he will always advise you more about the great features of these 2 countries. If you need to see pictures of different birds, animals, flies and plant species you will find him well equipped with great camera shootings of the real African looks.